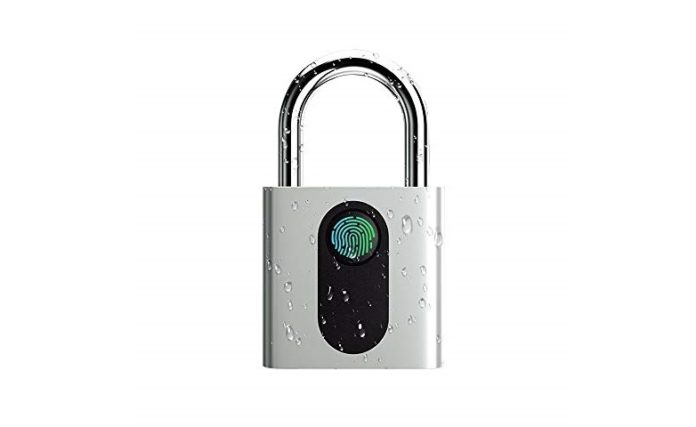 A padlock is a portable lock that features a shackle. The shackle is passed through an opening. Traditional padlocks come with keys without which no one can open them. The role of a padlock is to prevent unauthorized use, theft, harm, or vandalism. This kind of padlock is, however, a thing of the past. Though some people still use them, better and high-security designs are now available in the market. They are known as smart padlocks or locks. Smart locks are those that use biometrics instead of keys. There are several types of smart locks that are currently available in the market. The fingerprint padlock is an example of the many types of smart locks. In this write-up, we will be discussing the basics of smart locks.
What are Smart Locks?
Smart locks are a type of locks that combine traditional lock technology with modern smartphone and biometrics technology. The locks can be operated manually using smartphone applications.
Factors to consider when selecting a smart lock
One of the main factors to consider when choosing between different types of smart locks is how the locks work. But, the way they work significantly depends on the type of smart lock. For instance, in a fingerprint lock, the lock opens and closes once the fingerprint is recognized. This means that you have to program your fingerprint when setting up the lock. If your fingerprint or that of other members of the family are not programmed, this means that you cannot operate the locks.
Another factor that affects the functionality of the lock is the way the lock connects wirelessly. There are those that you have to connect to your phone using Wi-Fi or Bluetooth., and others use Z-wave and Zigbee technology.
When shopping for the different types in the market, the manufacturers or retailers will give you some instructions on how the locks operate. Consider the functionality of different types before choosing the best one for your home.
Also, consider a lock system that is not too complicated to use that you find yourself wondering what to do. Note that the lock should allow you easy access to your house while providing security against other unauthorized persons.
Smart locks, unlike traditional padlocks, run on batteries. However, this is only the case for homes that do not run electrical wiring right to the doors. The number of houses that do operate their smart locks using direct electricity is almost equal to those that depend on batteries. Even those that are operated by electricity still require a reserve of energy in case of outbreaks. Also, note that electronic locks and smart locks are not the same. Not all electronic locks fall into the category of smart locks. This means that your home is only safe until the battery runs out.
Several factors affect your smart locks, battery life. One of the factors is how the lock functions or connects wirelessly. For instance, there are some which connect using Bluetooth, and others use Wi-Fi. Between the two methods, Bluetooth takes up far less power than the latter. Therefore, when choosing the best batteries for your smart locks, you may want to choose one depending on the type of connection.
When choosing the best type of smart lock, you must consider the levels of security that the lock provides. You should always aim for a padlock that will provide you with optimal security. Keep away from products that are too complicated or those that are too simple. Consider what others are saying about the types of locks. There are some types that criminals can bypass. Such types you should steer away from completely. Consider additional security features like how the lock works with your alarm system in case of a security breach or any tampering.
Integration with Other Devices
Always choose a smart lock that effectively integrates with other smart gadgets in your house. For instance, you should be able to integrate the system with your security alarm system and other elements like your security cameras. By doing so, you will be able to solidify your security significantly.
Finally, you ought to consider the cost of installing smart security in your house. Most of the time, smart locks are quite costly. However, they are worthwhile because they will keep you from losing more money and property than you spent on the devices. Regardless, there are several cost-efficient brands in the market from which you can choose the best kind. Shop around and gain knowledge on how the different kinds of work and how they differ from each other. With such information, you will be able to make a wise choice on the best one while considering the costs and other benefits.
How does WhatsLock Work?
WhatsLock Smart Fingerprint Padlock is an example of a smart lock. It is made with zinc alloy metal. The smart padlock is designed in a way that it does not need to be connected with your phone. This means that you only need to buy the padlock, program your fingerprint into it and start using it. It is one of the easiest to use in the market. Some of its impressive features include:
It does not take a long time to unlock. As soon as you place your finger on it, it takes less than 0.5 seconds to identify and unlock.
It features a 360-degree fingerprint recognition element. This means that you can place your figure anywhere on the padlock, and it should be able to unlock. This feature helps to eliminate the issue of false rejection, which is common in other types of padlocks.
The padlock is also waterproof. This means that it is more durable because water does not cause it to break.
Also, it can be used on doors, suitcases, bags, cabinets, and several other places.
Finally, the lock is easy to use because it does not need any form of wireless connection or Key.
Conclusion
Some types of smart locks in the market include fingerprint locks, locks that you operate with smartphone apps and digital locks. Digital locks are commonly used in cars and in hotels. They also come in a wide variety like swipe card or pin code locks. Most of the time, they are operated using electricity.