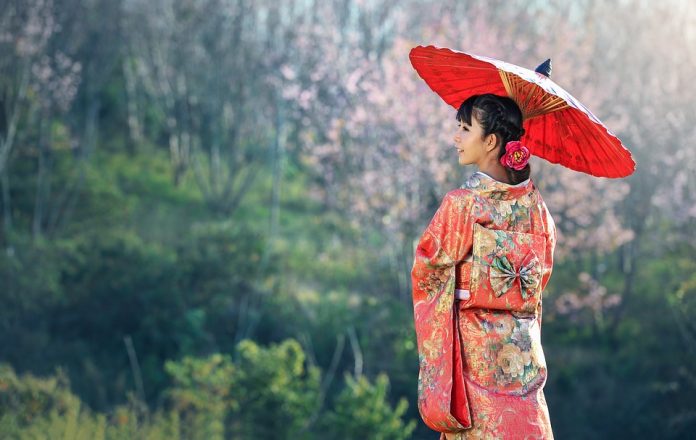 A snowy getaway in Hokkaido, a beach vacation in Okinawa, or a photography trip to capture cherry blossoms in Tokyo — the best time to visit Japan depends entirely on what you want to do when you arrive.
As a country with a seemingly endless amount of activities and festivals on offer year-round, there really isn't a bad time to visit. But if its shrine-hopping in Kyoto that brings you, or the pink hues of the cherry blossoms, you'll want plan to make sure you don't end up visiting during rainy season, or after all the blush pink cherry petals have already dropped.
Use this guide to nail the perfect time for your dream trip to Japan.
The Best Times to Visit Japan
Japan, while not especially large, is surprisingly vast. Frigid winters in Hokkaido make the subtropical islands of Okinawa seems worlds away. If you aren't traveling to hit the ski slopes, the months from March to May and from September to November are generally considered the best times to visit the country.
That's when travelers can find vivid autumnal leaves or, on the other hand, the iconic cherry blossoms that seem straight out of a postcard. Plus, during these seasons, rainfall is at a low, skies are clear, and temperatures are rather mild.
Summer in Japan is typically warm and humid throughout most of the country, but is also an ideal time for nature expeditions like hiking. It's also considered the season of festivals (think: outdoor beer gardens). Meanwhile, winter in Japan is a time for snow sports and onsen hopping. The northernmost prefecture of Hokkaido is undeniably the best place to hit the slopes, but areas outside of Tokyo such as Niigata are only a Shinkansen ride away, and boast a number of great ski resorts.
The Best Times to Visit Japan for Cherry Blossoms
For travelers determined to visit Japan during cherry blossom season, the dates of bloom depend on the weather conditions each year. From late March, trees in the warmer south begin to bloom, but in northern cities like Sapporo, don't expect to see any pink until at least May. If you are staying between the Kansai and Kanto regions, the best time to see blossoms is either the last week of March or the first week of April.
The Worst Times to Visit Japan
Since weather significantly depends on which region you visit, bad weather in one area of Japan may mean clear skies in another. Rainy season typically runs from early June to mid-July throughout most of the country, except in Okinawa where showers begin in early May. Meanwhile, in Hokkaido, summertime brings mild temperatures and blue skies.
Because travelers all over the world admire Japan's cherry blossoms, it shouldn't be surprising that sakura season marks the busiest time for tourism. Domestic travelers take advantage of Golden Week (a national holiday in Japan), from the end of April to about mid-May. This means trains, hotels, and popular sightseeing spots can be overcrowded or entirely booked full.
And if crowds really aren't your thing, you should note that Japan will host the Rugby World Cup in 2019 and the summer Olympics in 2020, so crowds will be at a high.
The Cheapest Times to Visit Japan
Another side effect of the upcoming Rugby World Cup and the Summer Olympics is that prices are about to skyrocket. Japan is already a pricier destination, and not popular with extremely frugal travelers — and the influx of crowds means you'll be fighting with the masses for bargains on flights, hotels, and activities. Plan your trip for 2018 and aim for a winter visit to save the most money.
The country sees the least number of visitors from mid-January through March, meaning more deals are on offer for both airfare as well as hotel rooms and activities.