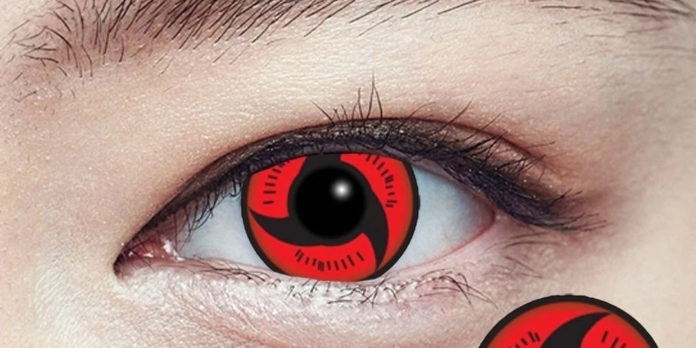 Halloween is that particular time of the year when kids dress up as various characters. Adults join in on that fun with the hope of making it more exciting for their children. Additionally, money is spent on different types of costumes.
For emphasis, some may consider getting the Halloween Sharingan eye contacts. OTC cosmetic contact lenses can be a tempting option because they are affordable and accessible at various stores.
Everything you should know before buying decorative lenses
Unfortunately, people do not always realize that the last bit of their beautiful costume can always wreak havoc on their eye's health. Do not let this be the scariest bit of your season. Using a decorative lens without a prescription causes serious harm to your eyes.
You can buy the famous Sharingan eye contact lenses from doctor's offices or on pharmaceutical e-commerce platforms. Do not buy them from a costume shop or beauty salons if you have no professional advice or an idea about the lens effects. These stores will not ask you for a prescription, and that could be dangerous to your eye's health.
The importance of having a prescription for lenses for Halloween
When a decorative lens is dispensed without a prescription and proper fitting, you will have a high chance of contracting or developing an eye problem. This is because the lenses do not fit properly. They will leave your eyes more susceptible to various scratches, especially on the outer layers of your eyes.
Where to buy Halloween contact lenses
It would be best if you had a prescription from your eye doctor for your contact lenses. All it takes is scheduling an eye exam with the professional. In the meeting, you should discuss a variety of contact options and lastly get professional advice.
If a wholesale retailer says that you do not need a prescription, you need to ditch them immediately. Be wary if you suspect that the contact lenses on sale are being sold illegally. You should report such unscrupulous behavior.
How to maintain your eyes health
An essential step in your eye health routine is seeing a licensed professional for eye exams. After that, you can obtain the lenses. But you also need to ensure that they are appropriately taken care of in the long run. That is, before and after using them for the event.
For starts, you should not sleep wearing them at night. It would be best if you discussed this with the doctor during the eye exam. When buying over the counter Halloween contacts, usually, the risks are not worth the long-term benefits. Complications can arise from these contacts.
Do not share contact lenses with family or friends.
Rinse the lenses with a disinfecting solution
Clean the lenses anytime you are not wearing them.
Do not store your lenses in water.
Every time you visit your eye doctor, replace the contact lenses as recommended.
If possible, replace the contact lenses every three months.
Final Thoughts
As Halloween approaches, you should educate yourself about the precarious situations you may put yourself in, which include eyesores. Then there is a chance of losing your vision if you use decorative eye lenses without your doctor's prescription.