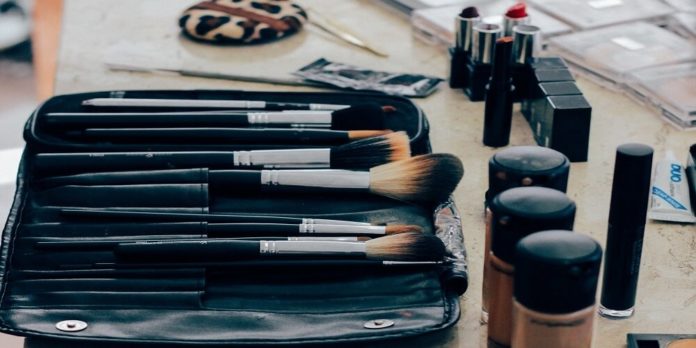 When it comes to makeup products, Korean imports are held in high regard. They are not only items that are affordable and high-quality. You can really see the results in many Korean ladies who have maintained their youthful glow. These days, the cushion foundation is the latest Korean import that everyone is raving about.
But what is the fuzz all about? What makes this Korean beauty product trend in the very competitive makeup and cosmetics market?
What is a cushion foundation?
A cushion foundation looks like an ordinary compact powder at first glance. But it actually contains a sponge-like "cushion" that is soaked in BB/CC cream or liquid foundation.
To use it, all you have to do is press down on the cushion with the puff or sponge gently, and this will release just the right amount of product. Then, dab it all over your face.
Not many people know this, but cushion foundations actually have been in the market as early as 2002. However, it was not a hit back then, so the product was discontinued. Later, a Korean brand gave it another try, and since then, Korean brands started dominating in the cushion foundation business.
What makes a cushion foundation better?
Ladies are now ditching their BB creams and liquid foundation for the cushion foundation for its natural glow. You do not even need a powder to set them!
It is also very convenient. You get the flawless coverage of a liquid foundation but in a very portable form. No more worrying about spillage and leaks on your makeup kit!
The formula used to create cushion foundations does not allow the product to dry out quickly. You do not have to rush through the makeup process.
How to use a cushion foundation for coverage
To get a sheer finish, all you have to do is use the puff or sponge to sweep it on your face. If you want more coverage, gentle dabbing will do the job for you. The best thing about the cushion foundation is that you can add more layers without your face looking like it is caked in makeup. This allows you to have higher coverage!
For a flawless finish, take out a brush, dab it lightly on the cushion and then buff the product in. You can get a more precise application of the foundation if you use a slim and slanted brush.
How long does a cushion foundation last?
This will depend on how often you use it. For everyday use, a cushion foundation compact can last up to three months. You can stretch that out if you are using a refillable compact by flipping over the cushion. This will give you a few more weeks' worth of product. This makes it quite a good product to invest in.
Now that you know what the fuzz is all about get your Korean cushion foundation product now! You will find that it is easy to apply, gives a very satisfying result, and you get to spend less time doing your makeup routine.