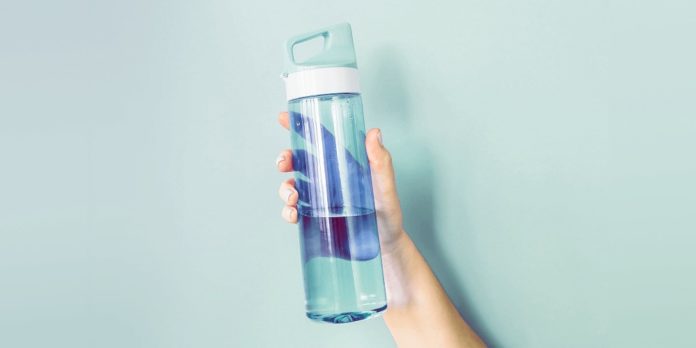 The importance of hydration cannot be overemphasized. Proper hydration ensures that all parts of your body perform just as they were designed to. Different occasions call for different water bottle types, so you need to choose the right bottle that suits your needs.
For instance, the water bottle used to hydrate the body after an early morning jog isn't the same as one used in military canteens. Asides knowing the occasion that requires hydration, you must also buy from a licensed and well-known water bottle supplier. 
Unfortunately, a lot of people don't think it's important to buy the right water bottle that suits their needs. They feel all water bottles are equal since they perform the same thing. But that's not supposed to be.
If you're in this category, not to worry! Here are some features to consider in a water bottle for different occasions.
Features of a water bottle that suit different occasions
1. At the office
Consider getting a small-sized water bottle for office use that is very handy and can easily be reached. Not only will it help you to maintain or upgrade your hydration level, but it will also be a great time to catch up with colleagues at work.
Don't get a heavy bottle for this use, as this may discourage you.
2. At the gym
What better place to stay hydrated than at the gym? Hydration after an intense workout session is important because it helps to lubricate your joints and regulate your body temperature.
Make sure the bottle is made from an FDA approved material. Also, it has to be ergonomic and sleek to enable it to fit into your handbag with ease. There should be a covered cap to prevent germ entry and a carrying handle.
3. To save the planet
There has been so much environmental awareness on the dangers of plastics. If you want to be part of the movement that aims to save planet Earth, then every action you take must be geared in that line, and this includes carrying environmentally friendly water bottles.
If you can, look for a reusable water bottle that will not only hydrate you but also reduce the nuisance that plastics and other environmentally harmful items are creating.
4. For hiking
Where are all the fun-lovers and adventurers in the house?
People that go hiking know that they can't afford to go high and dry. That will mean disaster. A stainless- steel water bottle is the right item for the job. It has a classic thermo system that can accommodate both hot and cold beverages without spillage.
5. For travelling purposes
Should you get a water bottle to suit your travelling needs? Yes, you should.
If you're travelling, you'd most likely fill up water from hotel taps and airport water fountains. Choose a water bottle that has an effective filter. It should also be one that emanates the right tastes and smells.
If possible, it should have a rubber base that not only obstructs slipping but also serves as a layer between the bottle cap and surfaces.