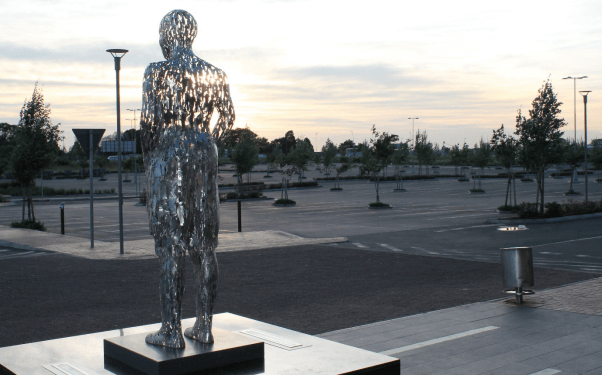 The way you decorate your property speaks volumes about you and your preferences. Having a decent looking yard and a few generic gnomes in your yard speaks of mediocrity. On the other hand, a personalized sculpture made from metal elevates the perception of your property and sends a different message. The message speaks of someone that has a unique personality and an eye for art.
Why Metal Work?
Nowadays, there isn't any limit to the type, size, or a number of decorations that can be bought in stores. But at the same time, there are quite a few reasons why custom fabricated sculpture is a smarter investment than getting something straight from the racks.
Custom metal sculptures are made do last a lifetime and withstand all types of weather conditions. Then there are the generic metal decorations that after a year or two start to lose their appeal.
Metal sculptures are designed to stand out, to be the focal point on your property. They are not designed like some decorations that complement the property with their appearance. When added to your property, they immediately change the dynamics of the space and start to own it, in their way. Their presence is vivid and centric as it should be.
Artists and creators can turn any vision into metal sculpture. Metal gives them a lot of flexibility to express their artistic talent while at the same time, they make sure your idea gets a physical manifestation.
How to Fit a Metal Sculpture into Your Landscape?
As we already mentioned earlier, metal sculptures are designed to be the centrepiece of any lawn and not just another of the many other decorations. Therefore, the sculpture needs to be able to grab the attention of the people passing by.
To that end, one needs to consider several things when placing your metal sculpture:
It is always a smart move to have it placed at a certain distance from your other decorations on your property. The thing is if you place everything together, your landscape will feel cluttered. That way, your metal sculpture won't be able to make any statement or even worst, people won't be able to notice it among the other decorations.
Place it somewhere where it can be easily noticed. If it means removing or re-arranging some flowers or other decorations, be it. People will need to be able to see it so that they can appreciate it.
Make sure that the metal sculpture matches your landscape. For example, a landscape with precisely groomed shrubs, bushes, and trees, is best matched with a geometrical and controlled art. On the other hand, an eclectic landscape is best matched with eclectic art.
In Conclusion
Never settle for good or decent – always strive for excellence. The metal sculpture needs to be the missing ingredient, the one thing that will make your property feel completed. Once you place it on your property, it feels right.
It needs to turn heads and cause envy from bypassers and fellow homeowners. There is nothing modest about art, and you should embrace that fact.