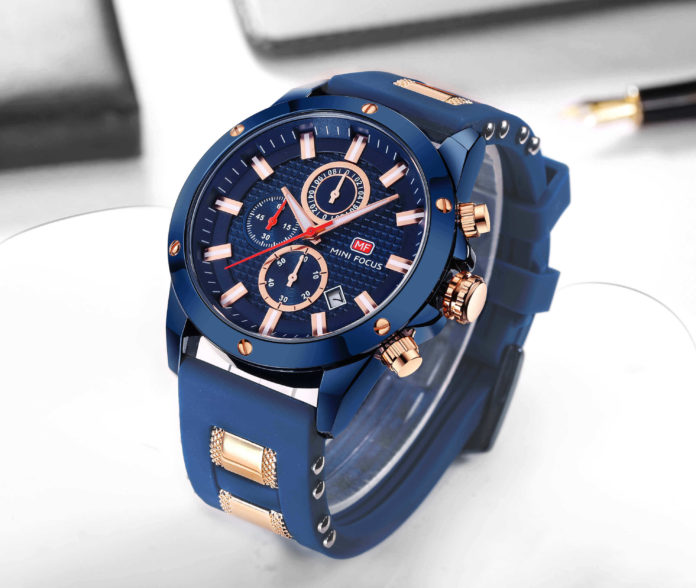 Let's first know the meaning of chronograph. If we translate it simply, the meaning is 'Time Writer.' A watch that has stopwatch competences is a chronograph.
The chronograph has sub-dials, and each sub-dials can measure various amounts of time by using the 'pushers' on the sides of the watch face. Even it does it without interfering with the watch function itself.
Lots of famous modern brands' such as- Tissot, Casio, Pulsar, Citizen, Kenneth cole, IWC, etc. are popular among people, and most of them are producing multifunction chronograph. Before writing about how to choose the best chronograph to let's know how it works on your watch.
How Chronograph Works on your Watch
A chronograph can be used for specific time measurements as they have general timekeeping on the main dial. You can have up to four dials, and each dial is designed for a different function means chronographs are multifunctional.
By pressing the top pusher, the chronograph is started, and then the long second hand will begin to move. And every trip around the face will be measured in one of the sub-dials. Press the top pusher if you want to stop the timer and if you're going to reset, press the bottom pusher.
Now we will write about how to choose the best chronograph.
How to Choose the Best Chronograph
High Accuracy
When you are choosing chronograph accuracy has to be the top priority because, with high accuracy, you will get the best service from your product.
Materials
1. Case Materials
Case material is important as it will guard the movement and the dial, as well as it is responsible for the style and durability. Stainless steel is attractive and also resists discoloration and tarnish, and for these reasons in the most high-quality chronograph, stainless steel is used.
Titanium is also gaining popularity here as it is light weighted and durable, like stainless steel.
2. Band Materials
Two different styles of bands are available, and they are- strap and bracelet. Both of them are available in many different materials. Fabric, rubber, synthetic, nylon, leather all can be used in the band. In some of the straps, fine faux leather is also used.
3. Crystal Materials
The clear protecting cover fitted tightly over the face of the watch is the crystal. There are four types of crystals we often encounter- mineral, synthetic sapphire, sapphire, plastic. When choosing crystal materials, try to choose the hard one.
Movements
In the case of precision quartz movement is the best choice. As quartz movements use battery power, they are cost-effective.
The mechanical movement uses a spring for releasing energy, and that energy powers it. As they are meticulously crafted and artistic, they are quite expensive.
Automatic movements have mechanical movements, but you do not need to wind the watch every day as it contains energy made by the wearer's arms, which winds the spring.
Size
You have to determine the case size as well as the band size. For that, take the size of your wrist, check the diameter's size, and you can simply try it on your wrist when buying. Check whether it is fitted on your hand or not.
Water-Resistance
Usually, chronographs have a high level of water resistance. You should buy a chronograph that has at least 100-meter water resistance capacity.
Budget
Your budget is vital as you will find lots of chronograph in the market at different prices. So, fix your budget and search accordingly.
Final Words
So, now you have an idea on how to choose the best chronograph for you and you to know what you have to look for when buying. Go to the market and buy the best one for you.