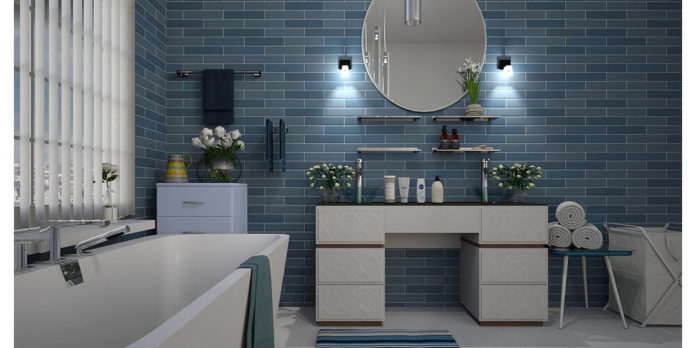 Your bathroom mirror makes a huge impact on your bathroom's overall design. Today, you can see bathroom mirrors with lights as a trend when it comes to contemporary and modern bathroom designs. These mirrors are usually illuminated with LED lights and they come with better benefits compared to ordinary bathroom mirrors.
Better lighting
Of course, the number one advantage and the most obvious one is the fact that you get better lighting. An illuminated mirror does not only brighten up your bathroom but it also gives off a better illusion of more space.
Power friendly
The major concern homeowners have when they see these illuminated bathroom mirrors is their power bill. Yes, this will add to your power consumption but the good news is that it is not as huge as you think. LED lights are energy-efficient so they do not consume a lot of power. Plus, your mirrors will not be lit up all the time. Some mirrors have their own switch so that it only lights up when needed.
Anti-fog
Don't you just hate it when you step out of the shower and have to wipe the mirror because it is all fogged up? Today's illuminated bathroom mirrors have built-in demister technologies that prevent this from happening. You will now have more time for your grooming and styling because you do not have to keep cleaning the mirror anymore.
Quality glass
Bathroom mirrors with lights also have a higher quality compared to the glass used in traditional mirrors. The glass is not only superior but it also has a more powerful magnification quality.
Versatile
With the demand for bathroom mirror with lights these days, you can now get them in any size and shape. However, the most common are the sleek ones because they are a better fit for minimalist and contemporary homes. The sleek ones also do not take up as much space.
Perfect for the whole family
A common thought people have when they see a lit mirror is that they do not need it because they do not use makeup. Although it is a definite advantage for those who wear makeup regularly, it can do so much more for the rest of the family. An illuminated mirror can help men shave properly. The better lighting can avoid accidental cuts and can point out spots that they might have missed. Also, an illuminated mirror is very helpful for those who do a lot of hairstyling.
Storage
Illuminated mirrors also give you room for storage. Picture it like a medicine cabinet only more stylish. You can get this model instead of the sleek ones. This can be an advantage if you have a small bathroom with less storage space.
Aesthetic
An LED mirror will give more glamour to your bathroom. If you think about it, your bathroom is also accessed by your house guests. Having an LED mirror will definitely impress them when they use your bathroom. It doubles as a bathroom décor instantly.