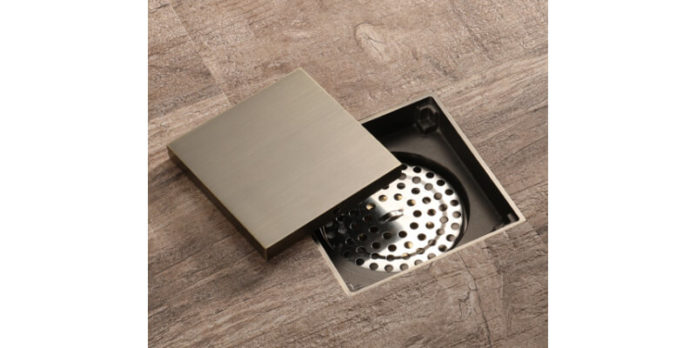 In modern bathrooms, shower grates have become standard for most homeowners. One major problem most people face is the installation process. This should not be a daunting task, with the right procedure followed. In this article, you will learn the process of floor waste installation.
Things to consider when buying a shower grate
Shopping for a shower grate can be a daunting task, but below are some key elements that can make it easier for you.
1. Ensure that the shower is made of stainless steel. Do not choose plastic shower trays or any other related material to avoid inconveniences.
2. If where you intend on installing the shower grate is a place where a lot of weight will be involved, ensure that the steel is durable and thick.
3. Ask yourself whether the steel will rust or not.
4. According to Australian Standards, all products should have a Watermark symbol. Therefore, ensure that the water grate is Watermark approved.
5. It's hard to find bathrooms that are the same, and you might find one whose outlet isn't in the middle, you, therefore, need to ask yourself whether it can get designed to serve your desired purpose.
6. Make sure that the top can be removed quickly to make cleaning easy.
7. How deep do you need your tray to be, and what is the size of the outlet that will be loose enough to drain water quickly?
8. Depending on your taste, choose the style that will be there for a long time.
The image below furnishes you with a detailed illustration of installation.
The process of installing shower grates
· Ensure that the bathroom is water-proof. This can be done by consulting a contractor that deals with water-proof.
· Next, install the tray of the grate over the drain that has been worked on.
· Around the grate is where bedding gets built, after which a surface that has tiles is put to the tray edge.
Errors most likely to occur
· Most installers tend to fit the tray outlet tightly in the drain that has been plumbed. This makes it hard for water to escape since the tray is sealed tightly.
· You will note that over time, your bathroom will have an unpleasant smell due to the dampness caused by the water. This will, in most cases, cause the tiles to dislocate and pop to the surface.
· Some installers opt to transform the tray made of stainless steel into the exit point. Since steel is capable of expanding and contracting depending on the material around it, the membrane used can split when it comes into contact with the steel. It also makes it hard for the water underneath to escape.
Tip
Invest in water-proof shower wastes. That way, you can avoid the need for replacing it every now and then.
Final Thoughts
Installing a shower grate can be challenging- but if done well, your bathroom will definitely look new and refreshing. You will also notice that space is more comfortable to walk on. Happy shopping and revamping!