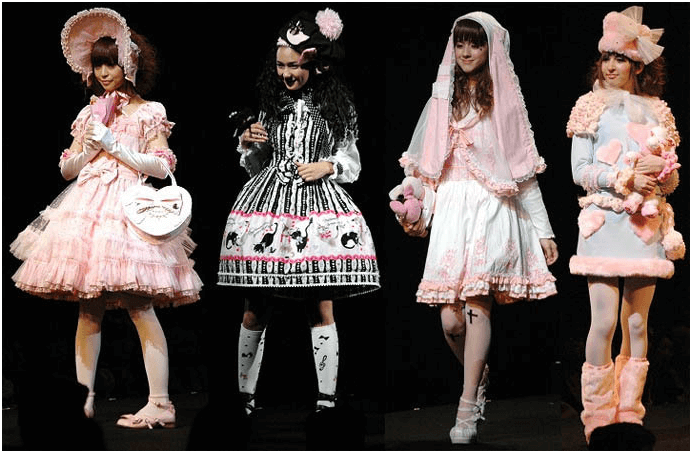 Getting high-quality Lolita fashion clothes can be a bit challenging if you are a beginner. Not only are the clothes quite pricey, but getting to know the various lolita fashion types is difficult. However, you can get a whole variety of clothes if you visit lolitastylefashion.com. Nonetheless, as if you are still confused about the various rules of Lolita, below are a few tips to guide you.
Embracing The Lolita Fashion Lifestyle
As one of the most interesting Japanese fashion subculture, many people are taking an interest in Lolita fashion. However, if you are starting, you don't have to worry about the Lolita lifestyle as a whole. Ideally, the expectation is you indulge in a lot of cute and elegant things. Nonetheless, this does not mean you have to go the whole way with study etiquette, baking, theatre or drinking tea. As it's a personal choice, take it as far as you are comfortable with because at the end Lolita fashion is just fashion.
Dressing In Lolita Fashion As A Plus Size
You do not have to be skeleton thin to pull off a Lolita fashion look. This means that all those plus-sized women who want to delve in this brolita fashion can do so without hesitation. However, because Lolita fashion highlights the right fit of clothes ensures that as a plus sized woman you choose clothes that flatter your shape. This includes buying a contrasting blouse and skirt, investing in empire waist dresses and wearing a belt to accentuate your waist.
The one underlying feature that is universal with Harajuku style is the fact that it is modest. When choosing a blouse, ensure that you do not fall into the trend of trying to show a little bit of cleavage. Though some jumper skirts provide modest cover-up, not all of them do, and it's wise to consider just how much skin you are showing, Overall, when choosing a blouse, ensure you select one that covers up to your neck and has a mixture of frills and lace to showcase design.
Lolita Fashion And Makeup
Decora fashion in the past few years has grown, and seemingly everyone wears makeup. Ideally, this is because doing your makeup and hair gives you a finished look that you can rarely get when going plain-faced. Often the makeup you use depends on the type of lolita girl you are; gothic, sweet, punk and classic Lolita have different makeup designs. However, it is good to note that even though it isn't a must, makeup is essential to tie in the sweet young innocent look lolita fashion portrays.
Lolita Fashion Animal Ears Accessories
Accessories are a must when you are considering delving in Lolita fashion. Nonetheless, though a popular Japanese street fashion, Lolita fashion is not "kawaii anime girl" fashion. For this reason, unless you know how to coordinate your outfits spectacularly then wearing cat ears is a no. However, if you are delving in a bit of cosmo play them, you can mix them in. After all, it's about finding the right ears and coordinating your outfit to enhance this unique accessory.
Conclusion
Overall, delving in Lolita fashion doesn't have to be a challenging aspect as it's all about identifying what you like. Nonetheless, to get the very best of deals make it a point to visit lolitastylefashion.com