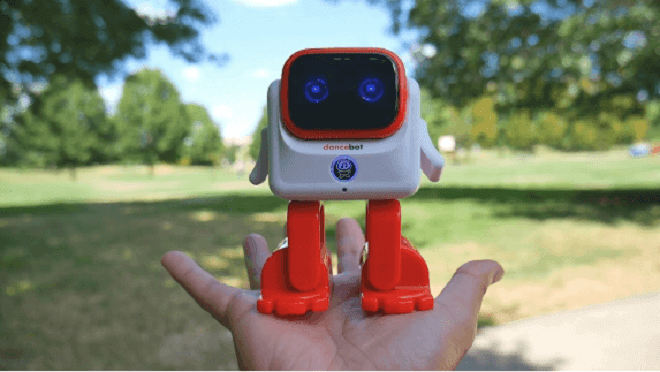 Recently, smart toys have gained so much popularity. A good example is the recently launched Dancebot – hot toy in 2019. This innovation in the world of gadgets is not intended purely for children but for adults too. The industry is getting away from screens because there are concerns about the effects of staring at screens for long periods. Today the focus is more on the quality of play rather than whether the screens are good or bad.
Tips for choosing toys for your children
It is a great joy for parents to see their children grow and learn. Toys are an engaging part of this journey. It's, therefore, advisable that parents choose toys for their children thoughtfully to promote their language, creative thinking, literacy, problem-solving, and motor skills.
With so many options for toys available, we have put together a few tips to help you choose a toy that will not only keep your child entertained but also support their development:
Pick toys that match your child's interests and abilities
For the toy to be able to influence the child's development, the child first needs to have the interest to play with it. This means that you should start by finding out what the child is into then make sure that the concepts are incorporated into the toy's functionality.
Another thing that you ought to do is keep the child's age in mind when choosing toys. The toy should be challenging enough o to be fun and not so difficult that the child ends up so frustrated to a point where they don't want to play with it anymore.
Find toys that are open-ended and can be used in different ways
Some examples of open-ended toys are blocks, builders, building brinks, and arts & crafts materials that can be used over and over again but in different ways. These toys help the child to learn in a fun and non-intimidating way. The child may use these toys to invent and build their own creations and thus better their STEM (Science, Technology, Engineering, Mathematics) skills.
Look for toys that spark imagination
Toys that spark the child's imagination provide them with opportunities for pretend play which is a great way to develop his/her creativity.
When the child engages in pretend play, they build their language and literacy skills as they build their vocabulary while they take on new characters and act out different scenarios. These toys provide hours of fun to the children.
Go for toys that promote social skills and collaborative play
Toys that encourage cooperation are very important for the development of social skills from a very young age. A good example of such include board games, puzzles, builders, and experiment kits. These show kids how to share, take turns, and how to compromise. The children learn how to work together and solve problems as a group
Opt for toys that encourage the children to explore the real world
Buy toys that spark curiosity in the children and invites them to explore the world around them. This stimulates the desire to learn. A good toy in this category is a set of binoculars.
Conclusion
A good toy should capture your child's attention and keep it for a long while. It doesn't matter what toy you choose just make sure that it's fun, interactive, and educational. Whenever possible, create some time to play with your child. This creates a good moment to bond as teach them one or two things which will have a great outcome for their growth and development.