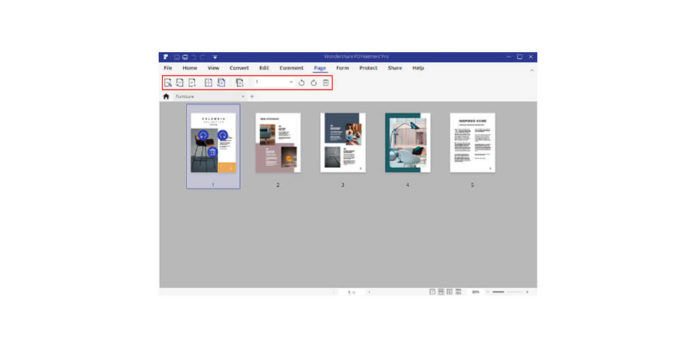 Are you looking for ways to edit a PDF on your Mac? Not to worry, A Mac presents you with two options. You can either upload your PDF to an online platform or download a Mac PDF editor from the Apple Store. So what are the top PDF editing tools for Mac?
Online pdf editing platforms may not provide you with all the features that make your edits simpler. When handling plenty of PDF documents, it is convenient to use desktop software.
But which one should you use? Here are some of the most powerful PDF editing tools for Mac that you can use.
1. Adobe Acrobat Pro
Adobe Acrobat Pro has been in the market for the longest time compared to other PDF editing tools for Mac. The program boasts of some of the most advanced features when it comes to editing PDF files. Such includes converting PDF documents to various document types such as Word, PowerPoint, and Excel.
The software also allows you to input a digital signature on your documents, which you can then send, track, and manage. You can also protect your PDF documents by securing them with a password preventing anyone from accessing sensitive information.
The Adobe Acrobat has an excellent OCR engine that helps in the conversion of scanned documents into a text. Although Adobe Acrobat is one of the most dominant PDF solutions today, using it can be quite expensive. To access all the features the application offers, you have to pay a monthly or annual subscription fee.
2. PDF Expert
A product of Readdle, PDF Expert, is a fast and robust PDF document viewer and editor with features that make it surprisingly close to the Adobe Acrobat Pro. The program allows you to protect your document with a password, add links, or even redact texts.
The most impressive feature of the PDF editing tool is the ability to edit images. You can find PDF Expert for both IOS and macOS, thereby allowing seamless transfer of documents between the two devices.
The software is simple but effective. It does not compromise on performance, making it one of the best options in the market. Though it does not have technical features such as OCR, the software will not let you down in your editing endeavors.
3. Preview
Preview is an in-built PDF software that comes with the Mac. The app is free to use. It comes with simple features that allow you to view PDF documents and make very minimal changes. You can add text, sign documents, highlight text, and leave comments.
Preview allows you to make quick annotations and arrange your documents with ease just by dragging the thumbnails. Moreover, it can quickly recognize handwritten signatures when you snap a photo with the camera.
Preview is the best app to use if you have simple editing needs. For more advanced editing needs, you may have to search for a more robust editing tool.
Final Thoughts
Though the above softwares are not the only editing tool for Mac, they can solve your PDF editing needs. It would help if you chose a PDF editing tool depending on what you want to achieve from the application.
If you want to make technical edits on your PDF, go for an editor with more advanced editing features.