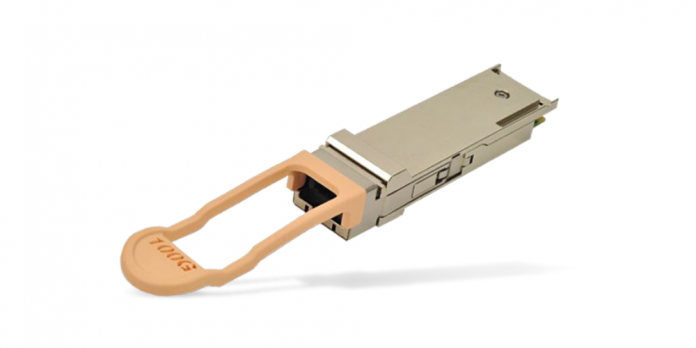 The hi-tech industry has gone ahead to race behind the changing dynamics in the technology sector. Versions after version. every new product is an improvement of the previous. Optic transceiver manufacturers such as Starlink manufacturers have gone ahead to produce the most reliable optical transceivers. They have a great version of the 100G Optical transceiver module. This module has gained favour in the customers' eyes because of its outstanding features.100G Optical Transceiver manufacturer with a variety of series that you have to pick from.
These modules include 100G CFPSR4, 100GCFPLR4, 100GCFP ER4 among other products. Some of these factors to consider when acquiring the right type of 100G optical transceiver include,
Interface
This a point where two systems connect. Starlink 100G optical transceivers use either LC or MPO interfaces. This interface can support 103.125Gbs and 111.81Gb which a dual-rate data transmission.
Distance
 100g Starlink transceiver can cover a fairly long distance of up to 1o km. This is very reliable especially when operating in a wide area. Other series of 100G can cover distances as follows; CFP2 100G ER4 can cover a distance of up to 40KM. This is Avery wide area covered by a single transceiver thus very efficient and effective. CFP2 LR4 100G can cover a distance of up to 10 km. you, therefore, need to choose according to your area of cover.
Wavelength
During the transmission of data, light is employed and the measure of the distance through which optic transceivers send data include certain measures called the wavelength. They are normally three 850 nm, 1310nm and 1550 nm. 100G CFP can support a wavelength of 1310 nm. This a great wavelength that will enable you to work efficiently with your device. CFP2 LR4 has a wavelength of 1310too. Therefore 100G optical transceivers have one of the best wavelengths you can consider purchasing.
Power consumption
100G Optical transceiver I one of the most economical optical transceivers as it uses relatively low power. 100GCFP consumes power of less than 12.0 w which is relatively low and affordable. other series such as CFP2 ER4 and CFP2 LR4 consumes lower power of up to or less than 9.0 w respectively.
Temperature
Temperature is another key factor you should consider too. This is because different systems are used under different temperature conditions. therefore not every transceiver module may be able to accommodate all the extremes temperatures you are operating on. Starlink 100g transceiver modules, all the same, can accommodate very high temperatures and low temperatures as follows. 100G CFP can accommodate as low as 0 degrees Celsius to a maximum of 70degrees Celsius. This is very favourable for both extremes. Thus very reliable and preferable.
100G Qsfp28
This an advanced series of 100G module transceivers. It is a great asset you can make consideration to acquire. It can support a lot of advanced features such as. It can handle a single +3.3 V power supply. It can also support a digital diagnostic monitoring interface. This single transceiver has a series of products such as QSFP28 AOC, QSFP28 SR4, QSFP28 PSH4, QSFP28 CWDM4, QSFP28 LR4, QSFP28 ER4.
Your specification therefore should match the properties of the Starlink transceiver module that way you will find the most efficient service you wanted.