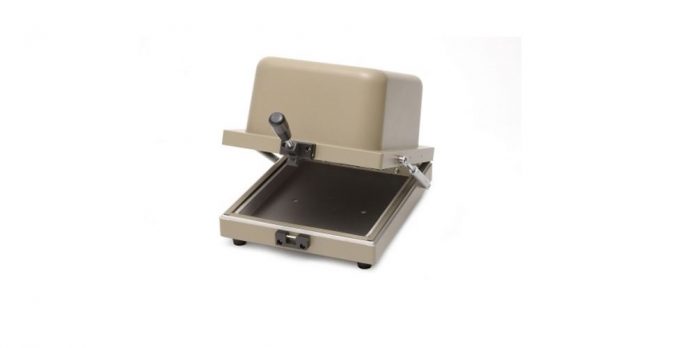 Saves Expenses from EMC Chamber's Assessments
These manual signal isolators are large rf shielded enclosures that enable engineers to provide cheaper assessments in EMC chambers. Engineers can easily create individually shielded UE that allows them an automated end-to-end test environment. These RF test enclosures have a wide range of I/O connectors.
RF reflections and hotspots are reduced with the help of internal materials that absorb electromagnets. Almost any device can be added to an overburdened loop and can interface inside the enclosure easily. These can be used to test the development, production, and/or quality assurance of products. These shielding boxes can also be designed depending on the needs and requirements of customers.
Fulfills Customers' Requirements
Buyers will receive an array of communication, supply and integrated interfaces. Customers can give their custom requirements in terms of dimensions and interfaces. This means that there's no need to compromise on the predefined built of the signal isolator.
Variety Of Features In Shielded Enclosures
There are several features that one can expect from this isolator. These include infrared windows, ferrite absorbers, RF-absorber mats, fans to facilitate ventilation, padlock, etc. However, the availability of these features will is dependent upon the buyer's request only.
Additional Features Of EMC Chambers
Moreover, here's a list of expected features that are possible when buying the manual signal isolator:
Opening/closing lid. The door will be easily operational, eliminating the chances of inefficient closing, that can lead to leakage of signals, causing potential harm to the surroundings. The opening/closing lid ensures that things inside the box stay within.
High RF manual shielding faraday cage. The box is designed in such a manner that it can seal the High RF within the cage. That's what every industry demands.
RF absorbent foam. To further ensure that the RF is treated inside the box, there's an RF absorbent foam liner.
In order to make sure that the product is durable and can withstand physical abuse in the industries, this cage is manufactured using aluminum. Furthermore, the aluminum pieces are rugged welded together to ensure that the box doesn't show any opening at the joints.
The designers have designed this product in such a manner that customization is possible and adding or removing new features in the box won't hinder its overall performance. It's also called "flexibility in manufacturing".
Technical Specifications
Some important technical specifications of this manual signal isolator are as follows:
Interior Dimensions (default): 1000mm * 1000mm * 1000mm (L*W*H)
Box size (default): 1075mm * 1140mm * 1140mm (L*W*H)
Exterior Dimensions (default): 1205mm * 1205mm * 1250mm (L*W*H)
Functionality: To block signals or shield the signals for wireless gadgets
Interface details: Subject to buyer's demands
Net Weight: 120 Kg.
Packaging Details: The product will be packed and shipped in a wooden box
Color: Beige
The material used: Metal sheets (preferably Aluminum)
Frequency tolerance and Isolation: 0.8GHz to 6GHz
Applications
This signal isolator is suited for GPS products such as cellular phones including CDMA, WCDMA, 3G, GSM, RC drones, etc. Smart products emitting signals can be tested in this such as smart TV, smartwatch, robots, smart bracelets, etc.