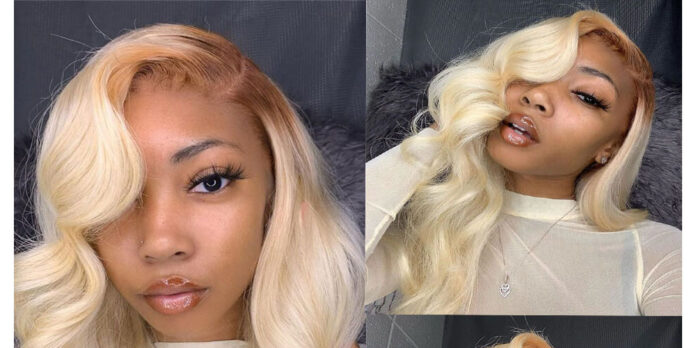 Most, if not all, ladies love lace front wigs because they make their hairline look completely natural. Plus, lace front wigs are versatile and allow them to part their hair in all directions, unlike regular wigs. If you are looking for styling alternatives, a blonde lace front wig is the best choice. You can choose the wig's style, color, and length to wear without worrying about damaging your hair.
Accessories for Styling Lace Front Wigs
It will be hard to style your wig without the right tools. You need to invest in the following products for the proper styling of your lace front wig:
A comb with wide teeth
Tweezers
Scissors
Paddle brush
Curling iron
Wig spray
Styling Options
The lace front wigs available in the market can meet every lady's needs. You only need to know the different ways of styling your lace front wig to avoid monotony. Learning a variety of wig styles will ensure you stand out every day with a different hairstyle. Here are some of the common lace front wig hairstyles.
1. Pony Tail
If you love a neat style, then this wig style is perfect for you. A ponytail pulls back the hair from your face and secures it at your head's back with a clip. Depending on your preference, you can clip your hair at your neck's base or several inches above the neck. You can easily achieve this style without difficulties. First, attach the lace front wig to your scalp and leave a few strands of your natural hair on the sides and back. Then, secure all wig hair with a hairband and position your natural hair all around the wig to create a dazzling look.
2. French Braid
You can create a French braid if your wig is longer or of medium length. To make a perfect French braid, you should split your wig hair into two halves. Then you can braid the hairs while carefully adding small pieces of hair. Ensure you leave roughly two inches of unbraided hair and use a hair tie to secure it.
3. Side Part Style
If you do not feel like pushing your hair back, you can switch to a side part. You can spice the side parts by curling your long lace front wig to give it a glamorous look. Ensure you use a wig moisturizer to add shine to your hair when you go for this style.
4. A Bun
One of the easiest lace front wigs is the messy bun. With a messy bun, you casually gather your wig hair at the crown section, twist the hairs into a bun, and secure with a hair tie. If you already know how to achieve a ponytail style, achieving a messy bun will be effortless.
5. Curly Bangs
If you have bought your first lace wig and want to achieve a unique look, you should consider this hairstyle. You do not need to part the hair, so you will have an easy time installing the wig and avoid the extra work of blending the wig to your forehead. Ensure you wear a water-based curly wig that you can frequently spray with water to maintain the curls.
Conclusion
You have unlimited lace front wig style options. Follow this guide to know some of the best hairstyles ranging from ponytails to messy buns. Remember, your fashion style tells who you are, always choose the best wig style depending on the occation and day's mood.