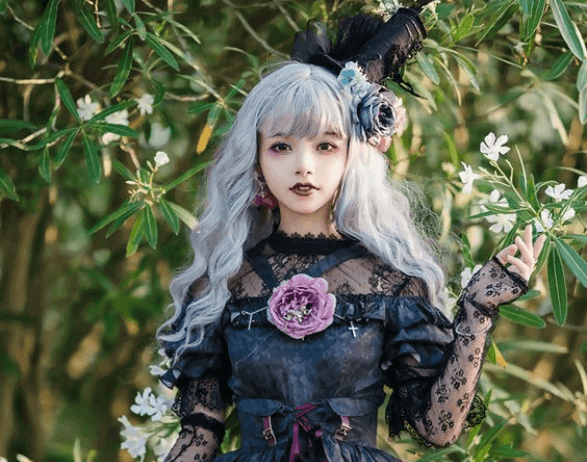 Lolita Style fashion is a Japanese subculture that is gaining a lot of traction all over the world. Unfortunately, even with many people conveying interest in it, it is still a very secretive culture, and hence getting the fundamentals requires research. If you are a beginner wanting to delve into the world of Lolita, below are five Lolita style types that you should know of.
Classic Lolita Style Fashion
A popular Lolita fashion style that you should know of is the Classic Lolita. Its design is geared to be elegant and beautiful; hence, easily incorporated in everyday wear as fancy cocktail dresses. Usually, they come in soft shades of pink, red, cream, and white clothing. With classic Lolita style fashion, you can choose various print and floral designs to showcase your uniqueness.
Gothic Lolita style Fashion
Another well know Lolita fashion style that you should consider as an absolute beginner is the Gothic Lolita. Unlike other Lolita styles in this list, this is the one who's guiding principle is dark and mysterious colors. The colors include blue, dark purple, blues, grey and burgundy colors. In traditional Gothic Lolita fashion, the use of socks and stockings is widespread. Additionally, one of the main benefits of Lolita style is that you have a more extensive footwear choice and you have the option of wearing darker more dramatic makeup
Ero Lolita Style Fashion
Ero erotica is mostly a newer subcategory of the Harajuku fashion. Instead of staying true to the innocent and sweet Lolita girl, Ero Lolita revolves around highlighting the erotic aspect of it. In this fashion style, exposing skin is more than usual, especially regarding the length of the skirt. Additionally, Ero Lolita girls use makeup in combination with exposing bare arms to enhance themselves sexually.
Punk Lolita Style Fashion
The punk Lolita style fashion is one that heavily borrows from traditional punk fashion. As expected, embracing punk Lolita is more manageable for more people to incorporate everyday pieces in the look. A vital element that makes it work is that it aims to balance rough and delicate fashion clothes. Usually, the balance comes from wearing a soft, delicate blouse with frills and lace with a non-feminine skirt or vice versa. A critical different with Ero Erotica is even though it showcases more skin than other Lolita styles, the skirt length usually falls just above the knee, and there the critical skirt pattern is bell-shaped.
Sweet Lolita style Fashion
Sweet Lolita fashion is the most common and yet the most challenging look to ace. The Japanese street fashion makes use of delicate designs like frills, ruffles, and lace to give off a gentle look. When it comes to colors, a lot of pastel colors like blues, pinks, creams, and whites are prevalent. Naturally, headgear is also an integral part of this fashion style, and hence bows and ribbons use are a standard feature.
Conclusion
As seen above, there exist numerous Lolita style that aims to cater to different taste and preferences. A universal rule when choosing Lolita Style fashion is to select high-quality clothes that instantly make you look well put together.  To make it easier to figure out what you like, try a bit of everything and incorporate your favorites in your everyday ensemble for a great look.