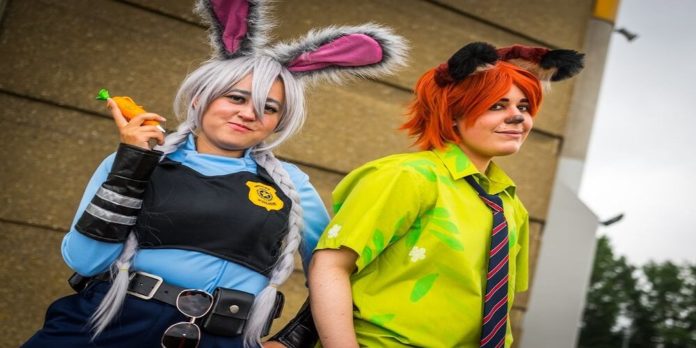 The beautiful thing about cosplay is that you can be anything you want to be. You can save souls, travel the stars and galaxies, and conquer the world instead of sulking in your boring life. The possibilities of characters to cosplay are unending, but finding the best one can be overwhelming.
There are a lot of things to consider when choosing the right cosplay character, which some will be looked at in this article. But the first thing to do is to choose a character that you feel comfortable portraying.
Your natural attitude doesn't have to be similar to that of the character, but you should be confident enough to portray it regardless.
Let's delve into the business of the day.
Choosing the best cosplay character
1. You should be proud of your cosplay character
It's not enough to choose any cosplay character. You should choose one that makes you proud of yourself. Pictures are going to be taken, most likely. Your friends and family members might be there.
Would they be proud of you when they see you? Would you be proud of yourself 5 years down the line when your picture finds its way on the internet and probably goes viral beyond your control?
These are some questions to consider.
2. Cosplay with respect
Portray your cosplay character with respect, especially if it's not from your background. Don't use insensitive techniques or colors that denote the wrong things. You have to be very respectful of the culture that character springs from.
Do your research, and if someone from that culture feels that you did it wrongly, kindly listen to them and correct yourself
3. Don't change who you are for cosplay
A lot of people go through drastic lifestyle changes just because of cosplay. Cosplay is about having the time of your life and making fun costumes, not displeasing yourself to please other people.
For instance, don't rapidly gain or lose weight because of a costume or character you want to portray. Cosplay is not worth making those stringent lifestyle changes. If you want to get fit before that time, set realistic and attainable goals.
4. Note the venue rules
Despite the joy and happiness that cosplay shows bring, there would always be bad people that would come to cause a scene. This is why different venues have rules in place to check these things.
Things like lightsabers and nerf guns can be banned at cons and theaters to protect lives and properties. Some venues might allow real guns, while others won't even allow foam boffer ones. Respect the safety venue rules.
Some venues too may have dress codes. Adhere to that.
5. Have a budget for your costume
You want to look astonishing that day, but you also have to do that on a budget. How much would you like to spend on an outfit? It's not wise to spend a lot of money on an outfit you'd wear only a couple of times.
Instead of going for couture, find ways to improvise and save cost. The outfit will only be used for a couple of hours.