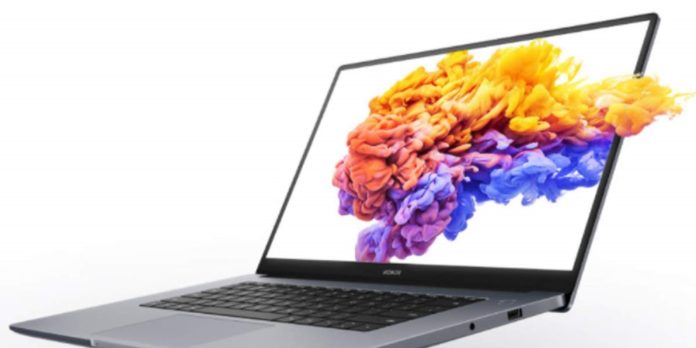 Are you in search of a perfect partner for work or school, especially at this time where work from home and virtual learning is the new normal? Is your old laptop giving you problems or too slow to run programs and hamper your productivity?
Well, look no further because Honor laptop Black Friday is about to wow you with exclusive deals for this special annual sale event. Check out these Honor MagicBooks, and be sure to choose your weapon.
Honor MagicBook 14
Stay on the go with this ultra-lightweight MagicBook that lets you work or study anywhere you go. It's easy to carry and store because of its sleek and modern design keeping it less bulky. Enjoy a productive time with the MagicBook with its all-day battery life and a fast-charging feature of up to 65W. You're sure to finish all your deliverables and projects before the deadline.
During your free time, enjoy your favorite movies and shows with Honor's impressive FullView Display, showcasing an HD screen while also protecting your eyes from harmful rays. Even if you use it all day, the MagicBook will never overheat because of its new technology that can increase heat dissipation and airflow.
Honor MagicBook 15
For a sleek and minimalist design, the MagicBook 15 is a perfect choice for simplicity and functionality. Made with solid silver metal, you're can be confident that it's durable and reliable to use for a long time. Once you open it, a bigger screen will greet you with a 15.6″ FullView Display for a better viewing experience.
You can now take advantage of its larger storage space for your files and programs. Furthermore, you can perform multiple tasks simultaneously due to its AMD Ryzen 4000 Processor with an increased multi-core performance. No more lagging and hampering your productivity and better working/learning experience.
Honor MagicBook Pro
To get the best of both worlds, consider getting Honor's newest laptop model, the MagicBook Pro. For an affordable price, it is on par with other brands offering impressive specs and functionality. The MagicBook Pro features a 16″ FullView Display for a wider screen and excellent viewing experience. It comes with a space grey color built with an aluminum chassis for durability, an HD webcam for clearer Zoom meetings, and a powerful audio system.
Its performance is astonishing, with a fast 16-core XMG Apex 15 processor that can help you jumpstart your virtual workstation. No more interruptions of full day work and study with its impressive battery life and bigger storage. You can do more with this when you make a big switch with Honor MagicBook Pro this Black Friday.
Pair with Bundles
Complete your set-up with great bundles in-store. Check out Honor's affordable and highly functional accessories to pair up with your newly purchased MagicBook. You can choose from Honor Bluetooth earphones, mini-speaker, router, and so much more!
For more information about Honor's MagicBook, please visit Honor's official website and stay up to date with the latest news on the biggest sale coming your way this Black Friday 2020.