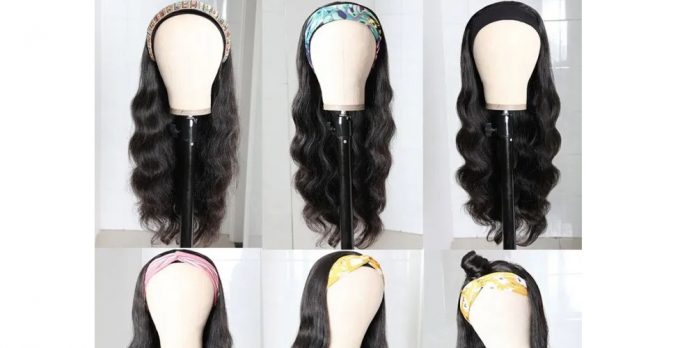 When it comes to wigs, the current talk of the town is headband wigs. If you do not have a headband wig, now is the best time to get yourself once. Currently, headband wigs are trendy, and there are a couple of reasons for that. Knowing why there is such a fuss around headband wigs will ensure that you can make an informed decision on the type of wig you want to buy. Here is the main reason for the current buzz around headband wigs.
1. They are easy to use
If you have ever had to wear a wig before then, you know the hassle you will go to so that it fits just right. More often than not, you might have to get a friend to ensure that the wig sits just right on your head. While this might not bother you at first, it becomes an issue when you are in a hurry and need to wear your wig fast. You need to get the glue on and wait for it to get tacky enough before installing the wig. Headband wigs have none of these issues. All you need to do is ensure you wear a wig cap, and you are good to go. The wig can be readjusted as you deem fit to get it to the right position.
2. They offer full protection
If you are looking for a full protective option, then you need a headband wig. All you need to do is put it on, and the hair underneath is okay. You might have to do some cornrows to ensure the wig sits flat on your head, but that is all there is to the hairstyle. You will not need to add anything more to the wig, and your hair will look neat all day. The wig comes in handy for anyone who is tired of the other protective styling options and still wants to look neat.
3. You have options
Just like the other wigs in the market, headband wigs come with plenty of options. They are available in different styles and are of different lengths. You do not have to worry about having one wig that everyone else has. If you like switching things up, then you can do so with these wigs. Get a couple of different styles and change them as you please.
4. You can accessorize them
The headband wigs allow you to play around with accessories. You can add other headbands on top of the one the wig comes with and look different. You might not be able to do this with other wigs, but headband wigs look really good with the extra accessories. You can switch them up whenever you want to, which allows you to change your look as you please.
Conclusion
Headband wigs have been gaining a lot of popularity among wig wearers because of their many perks. Many more people are trying them out, and the reviews so far are encouraging. If you are looking for a wig, it is recommended that you get a headband wig and give it a try.