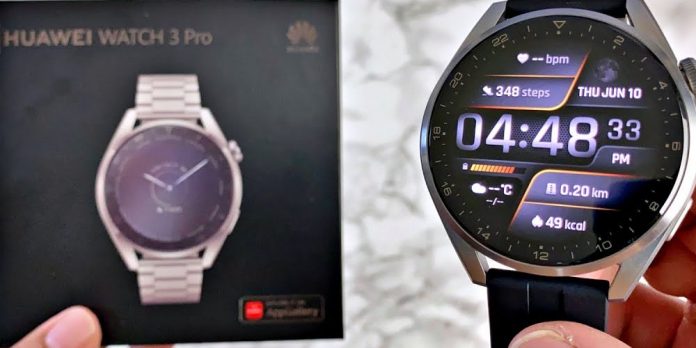 Huawei is one of the leading smartphone brands in the world. In addition to smartphones, the company also manufactures some of the best smartwatches. Visit the official Huawei website to buy watch 3, the latest smartwatch by the brand. However, before doing so, you may want to understand the various types of smartwatches on the market.
Types of smartwatches
The market features a wide range of smartwatches. The following are the primary types and the essential information you need to know about each.
1. Companion smartwatches
These smartwatches cannot function without a smartphone. As their name suggests, they require companionship from smartphones. More often than not, they are usually tethered with a smartphone via Bluetooth. Once the two smart devices are linked, you can receive calls, messages, and notifications from different applications from your phone directly to your smartwatch.
Syncing the two devices also allows you to listen to music and monitor your health stats from your smartwatch. The market features various companion smartwatch brands.
2. Standalone smartwatches
Unlike companion smartwatches, standalone smartwatches do not need smartphones to operate. They can work on their own using LTE or cellular networks. Standalone smartwatches allow you to make and receive calls and texts, browse the web, play music, and use a wide range of applications without depending on your smartphone.
One of the primary advantages of standalone smartphones is that they give you freedom from carrying smartphones everywhere. For instance, you can carry your standalone smartwatch when working out and enjoy the benefits of a regular smartphone from the watch.
3. Classic smartwatches
These smartwatches are similar to traditional mechanical watches but feature a few elements of smartwatches. Like companion smartwatches, these watches need to be connected to a smartphone to work. However, unlike the two former smartwatches, they have smaller displays, and their features are limited. Classic smartwatches offer essential functions like notifications and call alerts.
4. Rugged smartwatches
These are smartwatches used by people who enjoy outdoor activities like camping and hiking. Rugged smartwatches feature a durable and shock-resistant body. They also have IP certification, and some of them are also water-resistant. Rugged smartwatches also come with a built-in GPS which helps with outdoor activities. The best-rugged smartwatch brands also guarantee a battery backup.
5. Camera smartwatches
These smartwatches feature all the elements of regular smartwatches. However, they have an added advantage. The added advantage is that they have an in-built camera. The camera is usually placed at the side of the smartwatch in the form of a dial. While the camera may not be as clear or feature as good a quality as a regular smartphone camera, they come in handy for video calls, taking pictures, and emergency applications.
6. Sports or fitness smartwatches
These smartwatches are designed to help you keep track of your fitness. They are usually comfortable and water-resistance to allow for ample application during sporting or fitness activities. They usually have a built-in GPS, fitness stats tracking feature, sleep monitors, health monitors, and several other monitoring elements.
Conclusion
In addition to the types of smartwatches mentioned above, there are spy smartwatches, health smartwatches, waterproof smartwatches, and kid watches, to name a few. The watches can be categorized based on their design, application, and brand.